In the digital age, cybercrime is on the rise. Phishing scams are one of the most common ways for hackers to gain access to sensitive information and inflict financial damage on unsuspecting victims. While phishing attacks can be difficult to spot, there are steps you can take to protect yourself from becoming a victim.
This article will explore the rise of phishing scams, how they operate, and what measures you can take to avoid falling prey to them. With an understanding of these tactics, you can ensure that your online identity remains secure.
Identifying Common Phishing Techniques and Tactics
Phishing scams are becoming increasingly common, so it is important to understand the techniques and tactics used by cybercriminals. These scammers use a variety of methods to try to trick people into giving up their personal information or money.
Some of the most commonly seen phishing tactics include sending emails with malicious attachments, creating fake websites to capture logins and passwords, impersonating companies via social media messaging platforms, and using bogus phone numbers. It is also possible for attackers to use spear-phishing campaigns which target specific individuals or organizations with carefully crafted messages that often appear legitimate. Once victims click on links within these emails they can be directed toward malicious websites where further details may be requested such as bank account numbers or other confidential data.
To protect yourself from falling victim to these scams you should always ensure that any links sent over email are legitimate before clicking on them, check for typos in website addresses that could indicate a fake site and never give out your personal information without verifying who is asking for it first. Additionally, never open suspicious attachments from unknown senders no matter how enticing they may seem – this could lead you onto a dangerous path filled with malware and ransomware attacks waiting around every corner!
Taking Proactive Steps to Protect Yourself from Phishing Attacks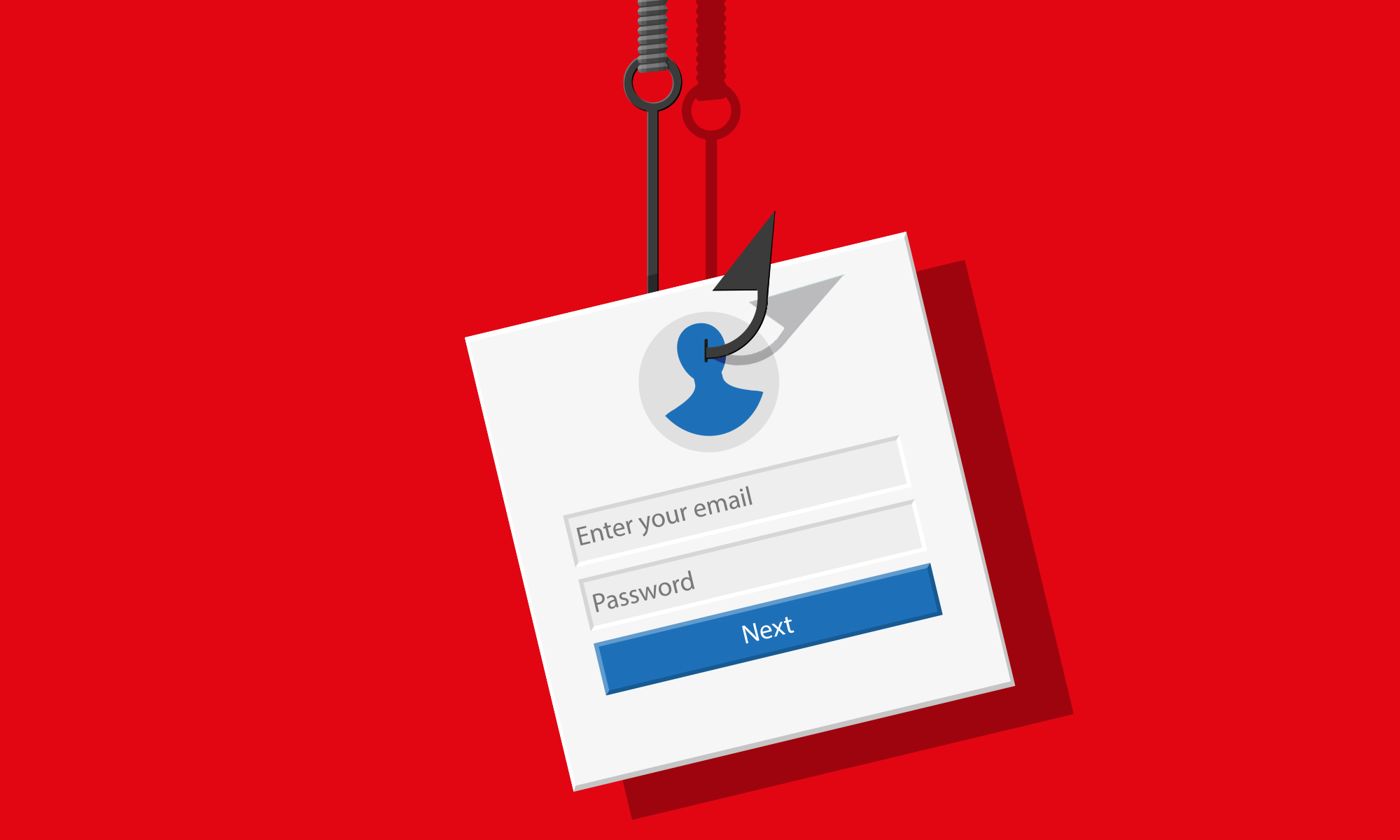 Staying one step ahead of cybercriminals is essential for protecting yourself against phishing scams. Taking proactive steps to remain vigilant and secure online can go a long way in keeping your information safe from malicious actors. The first line of defense is to be mindful of the types of emails that you receive, particularly those with suspicious links or attachments. If an email looks suspicious or contains unfamiliar content, it's best not to click on any links within the message and delete them immediately.
Additionally, taking advantage of two-factor authentication (2FA) adds an extra layer of protection when logging into websites and accounts by requiring a code delivered via text message or email before allowing access. Furthermore, regularly updating passwords helps ensure that they are difficult to crack while also making sure you have up-to-date security software installed on all devices used for accessing the internet.
Finally, staying informed about new threats as well as learning how to spot potential scams can help keep you safe from falling prey to cybercriminals' attempts at stealing personal data or other sensitive information. By being proactive in defending yourself against phishing attacks, you can minimize your risk and stay better protected online.
Recognizing Signs You May Have Fallen Victim to a Phishing Attack
Phishing attacks are on the rise, and it is becoming increasingly important to be aware of the signs that you have become a victim. Knowing these warning signs can help you take action quickly to protect yourself and your data from cybercriminals. One major sign of being a victim of phishing is receiving an unexpected email from someone you do not know. The email may look legitimate and contain links or attachments which are malicious software designed to steal your personal information.
If you receive such an email, delete it immediately without opening any links or downloading any files contained within it. Another key indicator that you've been targeted by a phishing scammer is if there's a strange activity with one of your online accounts such as unexpected notifications about changes made to your password or account settings, unfamiliar purchases made using details linked to your account, or messages sent from suspicious accounts claiming they represent the company whose services were accessed via this account. It's also worth keeping an eye out for emails asking for payment in untraceable forms like cryptocurrency which can be used anonymously by scammers who want access to financial resources without having their identity revealed.
Whenever possible, stick with more secure methods like credit cards when making payments online so that any fraudulent transactions can easily be reported and reversed if needed. Finally, stay vigilant when clicking on web links even if they appear legitimate – hackers often use 'spoofing' techniques where they create very similar websites to trick unsuspecting users into entering confidential information such as bank details or passwords – always double-check URLs before submitting anything!
Utilizing Resources Available to Guard Against Future Scams
In the age of ever-evolving cybercrime, it is important to be aware and take preventative measures against potential phishing scams. By utilizing the resources available to us, we can guard ourselves and our families against falling victim to these malicious attacks. It starts with education—learning about the different types of scams that exist as well as how they work. Knowing what to look out for will help you spot a scam before it's too late.
Additionally, keeping up with technology news can provide valuable insights into new tools or methods scammers may use in their attempts to gain access to personal information or money. Another resource available is a secure password manager which helps keep passwords safe while also making them easy to remember. Password managers are essential when creating accounts on websites since they require more complex passwords than if you were just using one long phrase for all sites visited online. Moreover, there are services such as two-factor authentication that offer an extra layer of protection by requiring users to verify their identity through additional means like text messages or phone calls when signing in from an unfamiliar device or location.
Finally, it's important not only to protect yourself but your family and friends too by teaching them about online safety best practices and encouraging them not to share sensitive data without verifying its authenticity first—which includes avoiding clicking links sent via email from untrusted sources! With this knowledge combined with the resources provided above, anyone should feel empowered enough to defend themselves against future phishing scams successfully!