Search engine optimization (SEO) is a crucial part of any website, as it helps to increase visibility on search engines and attract more users. However, understanding the intricacies of SEO can be difficult for those who are unfamiliar with the concept.
This article will explore two integral parts of SEO: On-Page and Off-Page Optimization. Through this comprehensive guide, readers will gain an in-depth understanding of how each strategy works together to create successful SEO campaigns that generate organic traffic.
We'll discuss key concepts such as keyword research, backlinks building, content creation, technical SEO audit, and much more so you can maximize your potential to rank higher in SERPs.
How SEO Works
SEO works by helping search engines understand what a website is about and how it relates to users' searches. SEO experts use several tools such as keyword research, content optimization, backlinks building, technical audits, and more to improve website rankings on SERPs. Keywords are used strategically throughout the content so that they appear relevant when searched for; high-quality backlinks from authoritative domains can also help boost visibility; finally, technical aspects of websites must be optimized to ensure that search engine bots can crawl through pages without any issues.
With all these elements working together in harmony, businesses will have greater potential for success with organic traffic coming their way!
What is On-Page SEO
On-page SEO refers to the techniques and strategies used on a webpage to improve its visibility, ranking, and organic search traffic. These include optimizing page titles, meta descriptions, headings, content structure and format, internal link structure as well as image optimization.
It also involves making sure that the website URL follows best practices for search engine optimization (SEO). The goal of on-page SEO is to ensure that webpages are both easily discoverable by users and can be indexed accurately by search engines.
By following these guidelines when designing or updating a website's content, it will become more visible in relevant searches conducted online.
Things to know about Off-Page SEO
When it comes to understanding Off-Page SEO, there are several key points to consider. Firstly, off-page SEO is focused on optimizing your website for search engine rankings by building backlinks from other websites.
Secondly, the quality of these links will affect how well your site performs in the SERPs. Thirdly, directory listings and social media profiles provide great avenues for increasing brand awareness and boosting web traffic.
Fourthly, content marketing strategies such as guest blogging can be used to create more powerful backlinks that will help with rankings. Finally, monitoring link metrics such as click-through rate (CTR), anchor text variety and domain authority are essential components of successful off-page SEO campaigns.
How Your Small Business Can Benefit from SEO Optimization
SEO optimization can be a great asset for small businesses. It can help them to reach their target audiences and gain visibility in organic search results.
By understanding the complexities of on-page and off-page SEO, small business owners can take advantage of powerful tools to increase their online presence. On-page SEO involves optimizing the content on your website or blog for search engine algorithms, while off-page SEO focuses on building quality links from other websites that link back to yours.
Optimizing both requires an understanding of current trends in web design, as well as a good grasp of how search engines like Google rank websites in terms of relevance and authority. Small businesses with limited resources may not have the time or expertise required to manage all aspects of SEO optimization themselves, but they should still make sure they are taking full advantage of these powerful tools whenever possible.
For example, creating high-quality content that is optimized for keywords relevant to your audience will help you appear higher up in searches related to those topics; likewise, investing in link-building efforts will boost your website's reputation among potential customers who find it through third-party sites.
Additionally, making sure your website is properly structured with tags and meta descriptions helps ensure that it appears correctly when users click through from a search engine result page (SERP).
By utilizing effective strategies related to both on-page and off-page SEO tactics tailored specifically for their industry and target audience, small business owners can maximize the impact made by their online presence while minimizing cost investments along the way!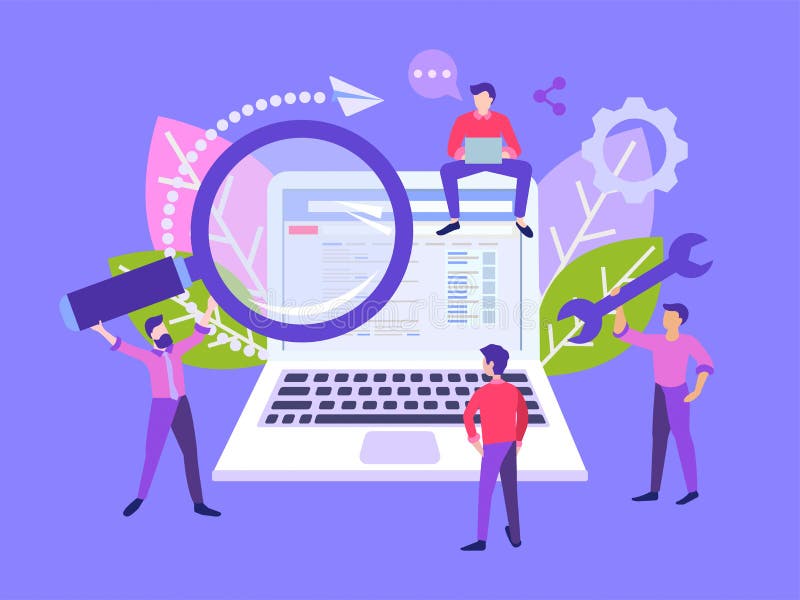 Conclusion
In conclusion, understanding the intricacies of on-page and off-page SEO is essential for businesses to boost their online visibility. On-page SEO involves optimizing a website's content and structure while off-page SEO focuses on leveraging different marketing strategies to generate backlinks.
Local businesses can benefit from both these types of SEO by hiring experienced local SEO experts who can help them build an effective strategy that will provide long-term results.